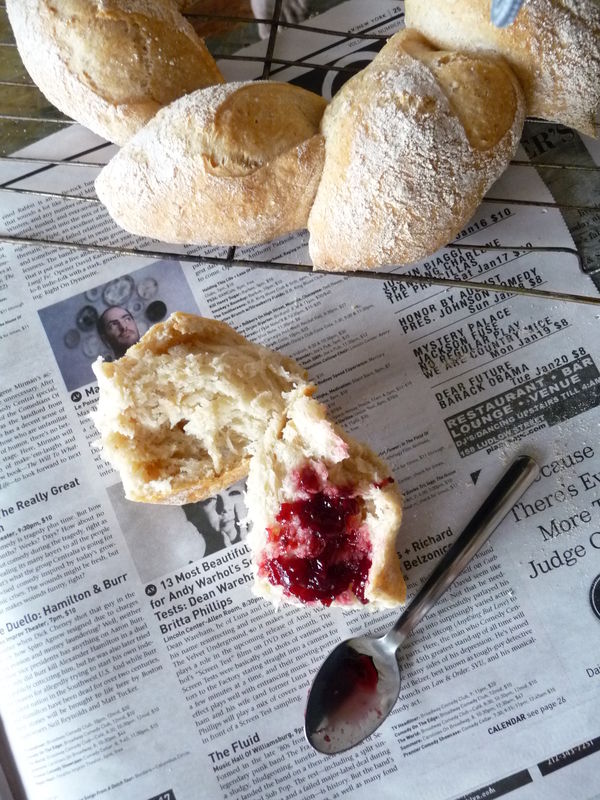 Easiest post ever. I'm jumping on the five-minute bandwagon. The consensus requires me to tell you to go buy the book (Artisan Bread in Five Minutes a Day: The Discovery That Revolutionizes Home Baking
). Or borrow it from a friend. You make the basic white dough, you shape it something fancy, you get rave reviews from your roomies (vos colocs sont emballés). Win-win.
A smidgeon of French-imported raspberry jam (un chouia de confiotte) is all you need on warm bread. At heart, we know we can be low-maintenance. Blessed be recession.