It's the leprechauns' no-knead bread. My roomies love it. It never survives the evening.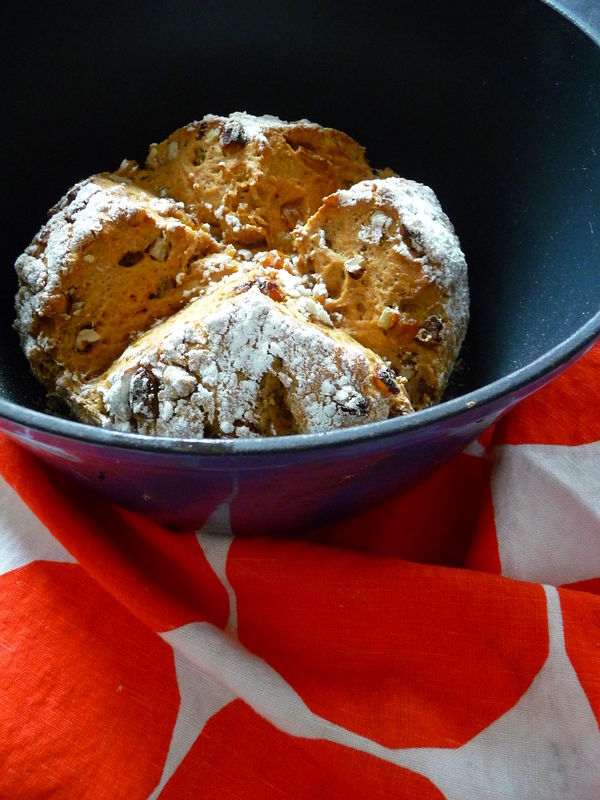 Gold pots suck for soda bread.
We are talking ultra speedy bread-making here. The measurements don't need to be terribly accurate. I have put in brackets the unauthentic pimping-up that I make or not, depending on my supplies and my feeling flush.
Preheat your oven on 425°F with your cast iron pot inside, lid on. In a bowl, put 2 cups of flour (whole wheat, all purpose, or a mix of the two).
Add 1/2 tsp salt and 3/4 tsp baking soda. [Rub in a tablespoon of unsalted butter if you want your loaf to have that extra oomph. Think of butter as Irish soda bread's wonderbra®.] [Add a handful or two of raisins/dried cranberries/walnut pieces/whatever].
Pour about 7oz of buttermilk (I never ever measure it - I pour and stir with a spoon until it is moist enough to all stick together), and shape it in a ball with your handy-pandies. Don't bother kneading.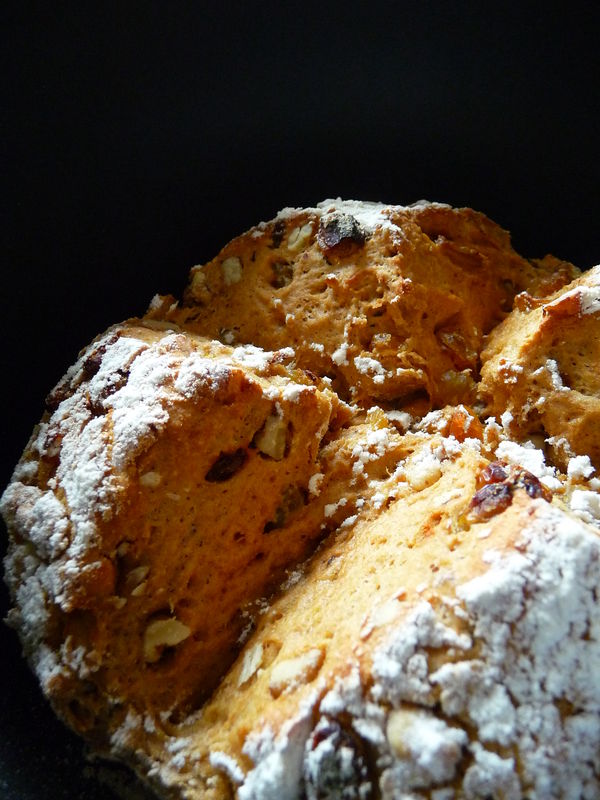 Cut a cross on top of the dough, sprinkle with flour/rolled oats. Pop it in the cast iron pot, bake with lid on for 25 minutes, take the lid off and bake an extra 5 minutes. Let it cool as much as you can before you unleash your roomies. Wearing a football helmet may ultimately be a good idea. Or a colander.